The Dumbbell Workout Handbook: Weight Loss is an all-new collection of dumbbell workouts, providing a complete fitness program using dumbbells to lose weight while improving total body fitness. With beginner and advanced workout circuits perfect for every fitness level, The Dumbbell Workout Handbook: Weight Loss is the complete guide to burning fat with dumbbells.


Developed by best-selling fitness author and strength and conditioning expert Mike Volkmar, this collection of dumbbell workouts will challenge you by promoting total body fitness while burning away unwanted fat. Below are the top 10 reasons to love dumbbells for weight loss according to Mike Volkmar.
1. Dumbbells afford a greater level of variety. This prevents physical and mental burnout, enhancing potential growth.
2. Dumbbells can be used anywhere, anytime. Dumbbells offer complete adaptability for all settings and abilities.
3. Dumbbells require more balance than barbells or machines. This increased balance requirement builds athletic performance and can lead to greater muscle fiber recruitment.
4. Dumbbells are perfect for calorie torching, full body routines.
5. Dumbbells allow unilateral training (training one limb at a time). This increases core stability for athletes and can tone up your midsection.
6. Dumbbells are generally safer than other weight tools. For example, you can simply drop a heavy set of dumbbells after a brutal set of bench presses instead of having the barbell pin you to the bench.
7. Dumbbells are inexpensive. Cheaper startup cost than a barbell and weight plate set and WAY cheaper startup cost than a treadmill or elliptical trainer with less maintenance, long term cost.
8. Dumbbells allow for greater joint safety. Dumbbells allow the joints to move naturally allowing your joints to stay happy and healthy.
9. Dumbbell variations of barbell exercises allow for a greater range of movement (ROM). This leads to an increased number of muscle fibers recruited = more muscle built = less fat.
10. Dumbbells are perfect for the at-home exerciser with limited space. Do you have a small apartment? Do you not have a garage? A set of Power Block Dumbbells take up only 2 square feet of space and still allow for full body workouts.
For more information on using dumbbells for weight loss, check out The Dumbbell Workout Handbook: Weight Loss. Whether you're looking to revamp your workouts, find new ways to torch body fat, or overcome your personal fitness plateau and achieve never-before seen results, The Dumbbell Workout Handbook: Weight Loss shows you how.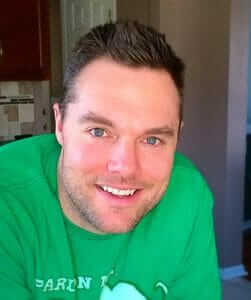 MICHAEL VOLKMAR, MS, CSCS, PES, CPT, received his master's degree in Exercise Science with a specialization in Exercise, Nutrition, and Eating Behavior from George Washington University (GWU). In 2001, Mike started his well-traveled path in Sports Performance Training at the Junior College level (OCC, Onondaga, NY) working with the baseball team. He worked for three years as the Strength and Conditioning Coach at GWU, first with the Single A affiliate (High Desert Mavericks) of the Milwaukee Brewers, and later season with the Double A affiliate (Harrisburg Senators) of the Washington Nationals, before moving on to spend one year at the International Performance Institute of IMG Academies, FL. Mike continued his professional development by becoming the Director of Strength and Conditioning at the APEX Academies. Currently, Mike is the strength and conditioning coach at the Peddie School. A Division I baseball player during his undergraduate career, Mike is an amateur powerlifter with a passion for all things fitness.  Mike has advanced specialty certifications in strength and conditioning, post-rehab exercise, athletic development, and sports medicine. He is the co-author of the Mobility Workout Handbook.