When you reach the 30-year mark as a coach, you compile a list of most asked questions. Some of my greatest hits include, how often should I workout each week if I want to lose weight, and if I start lifting weights will I get bulky, because I DO NOT want to get bulky! But the most important question that I am asked regularly is what to eat before a workout.
This question often arises after one of my clients has their first bad workout. They complain that they just couldn't get going, or that they started well but pooped out half-way through. This most often happens when they shift from afternoon to early morning workouts. In most cases, these folks roll out bed, put on their running shoes, and get to work without even a nibble.
Why You Should Eat Before Working Out
To explain why this is a problem I need to provide some context in regard to basic exercise nutrition. Under normal circumstances your body uses two fuel sources, fats and carbs. We prefer to use fats during rest and low-intensity exercise. As we start to workout above 50%-60% of our max, our body shifts to using more carbs. This change happens because although fats pack more calories, they burn slower than do carbs. Most of our tissues follow this same pattern, with one important exception, the brain. Our central nervous system really prefers carbs. If there are none available, the brain can burn ketones, but that's a story for a different article.
Think about how you feel when you're trying to get through your day after skipping a meal and your blood glucose plummets. You likely have trouble thinking clearly. You probably feel cranky and lethargic. This is your brain saying, "Hey! You need to feed me because your liver is running on empty!"
As we sleep, our liver slowly releases the glucose we stored after dinner to keep the body, and most importantly our brain, happy. By the time we wake up, depending on the composition of our last meal, and how long it's been since we ate, these stores are either low or completely empty. But, unlike your life before exercise, today you got up an hour earlier than normal, didn't eat, and then added in a huge physical stressor, a morning workout. Whatever, glucose you had circulating around in your blood is burned quickly. Without carbs, you only have one fuel option left, fats, and as we learned, they burn slower than do carbs. So, you have to exercise at a lower intensity than you would otherwise. But even though your muscles have to work more slowly because they only have fat to burn, at least your muscles CAN burn fat. Remember, your brain can't. This fact makes for a double whammy of misery. Not only are your muscles stuck in second gear, but your head feels like its swimming through thick soup. Worst workout ever!
The remedy is quite simple. You need to eat a small snack within 15-20 minutes of starting your morning workout.
So… What to Eat?
The answer to this question may require a little experimentation on your part. Some people prefer to have a liquid snack, like a smoothie or pre-packaged gels because they don't like the feeling of something solid in their stomach during exercise. Although gels, chews, and bars have their place in exercise nutrition, I prefer to get my fuel from whole, minimally processed sources.
Liquid snacks tend to leave me with a grumbling stomach and hunger pangs. Because of this I prefer to eat solid food before I exercise. I'll give some options for both approaches shortly.
First let's talk about the nutrient content of the snack. Roughly speaking you want to shoot for about 200-300 calories with about half of the calories coming from carbs and at least 5 grams of protein.
You want the carbs because they provide the fuel during moderate to high intensity exercise, and they keep your brain happy. But I'd recommend avoiding snacks that provide all, or even most, of the carbs in the form of sugar. It's better to eat complex starches that metabolize more slowly, providing a steady level of blood sugar instead of a spike and crash that many can experience after eating sugary snacks. The fat provides another fuel source that will be used along with the carbs during lower intensity exercise. It also stays in the stomach longer than do simple sugars, reducing hunger signals before and after your workout. Similarly, the protein also moves through your digestive system more slowly than do sugars. But protein provides an additional benefit during both exercise and recovery. When consumed together, protein and carbs are absorbed into the muscles much faster than if you take each separately. This helps provide the raw materials needed to refuel and rebuild the muscles after a tough workout.
What Do I Recommend?
My favorite pre-workout snack is an apple and peanut butter. I cut the apple in half, core it, and cover each half with about 1 tablespoon of peanut butter. All together this amounts to around 254 calories, with approximately 25 grams of carbs, 14 grams of fat, and 7 grams of protein. Another plus is the seven grams of fiber that you get. Like fats and protein, this also slows digestion, keeping you feeling satiated longer.
Some other options for solid snacks include either whole wheat toast or whole wheat Eggo waffles with peanut butter, almond butter, or dairy butter, and honey. For those with peanut allergies, try sunflower, almond, or soy butter.
If you prefer going the liquid route, I suggest making your own fresh fruit smoothie. You can use water, milk, or a plant-milk substitute (e.g., soy, rice, almond) as your base. Although many people insist on using fresh fruit, frozen fruits are excellent alternatives that are just as nutritious, have an unlimited shelf-life, and are often less expensive than fresh fruits.
For your protein, I use whey protein powder. You can get a small tub at any grocery story. Add half a scoop of the protein powder to a cup of soy milk and a hand full of frozen strawberries (or another other fruit or vegetable of choice). This smoothy provides around 279 calories, with approximately 25.5 grams of carbs, 9 grams of fat, and 24 grams of protein. One caveat, make sure that you use a blender and not a juicer. Juicing only provide the sugar-concentrated liquid part of the fruit. Blending allows you to keep the fiber-rich pulp and the skins that are packed with antioxidant-rich pigments.
Experiment with the composition of the snack and the timing of when you eat it prior to exercise. These two examples should provide enough food to get you through a 30–60-minute workout. But, if your session is going to be longer than an hour, I strongly recommend bringing an additional snack, or at least bringing an electrolyte drink that has some carbs in it, e.g., Gatorade or Powerade. This is where the pre-package, processed, exercise snack comes in. During exercise, we want the carbs to be readily accessible, absorbing rapidly and providing the muscles and brain with an easily metabolizable fuel source. Bon appétit and happy exercising!
For more information about exercise nutrition, I invite you to read my new book, The Swim Prescription.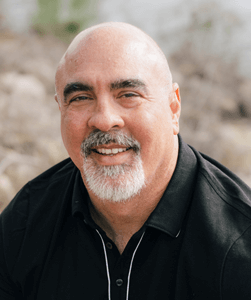 ALEXANDER HUTCHISON, PH.D., is a fitness and wellness expert in Dallas, TX and the owner of The Athlete Company. The Senior Editor for the journal Advanced Biology, he has experience coachine swimming, water polo, triathlon, marathon, and most recently, strength and conditioning. After completing his master's degree in Kinesiology at Texas A&M University, Alexander was named the head swimming coach at Austin College. He received his doctorate in Exercise Physiology and Immunology at the University of Houston. He reviews for several journals in exercise science, nutrition, and immunology, and is an Associate Editor for the Journal of Strength and Conditioning Research. He is the author of Exercise Ain't Enough: HIIT, Honey, and the Hadza and The Swim Prescription.