Every athlete knows that injuries happen. Have you ever been injured playing a sport and wished you could've somehow avoided it? Are you looking for some tips to prevent sports injuries in the future?
In this article we will primarily take a look at ways to prevent sports injuries in kids as well as adults. We will also briefly discuss ways to prevent injuries in everyday life.
Sports Injury Prevention in Kids
Sports are a great way for kids to stay in shape, learn teamwork, and make friends. Injury is a part of sports regardless of age. However, the benefits of sports tend to outweigh the accidents.
How do you reduce injuries in kids?
Take Time Off
We all need a break sometimes. When playing sports, you should plan to take off at least one day a week and at minimum one month off every year to allow your body to recover from training for a particular sport.
Wear the Right Protective Gear
Wearing the correct gear for your sport is very important to your safety and the safety of others. Make sure that your protective gear such as helmets, knee, elbow, chest and shin pads fit properly. Your uniform and gear do not make you invincible, they just protect you from a more potentially serious injury.
Build Up Your Strength
Your body should be in shape. Strengthening and conditioning your muscles in practice will keep you safer and help you perform your sport well.
Increase Your Flexibility
Stretching before and after games will help you stay loose and flexible. It will increase and help your overall flexibility. Stretching should be incorporated into every daily fitness plan.
Learn and Use the Proper Techniques
Learning the proper technique as a kid will serve you well as an adult. Perfect practice makes perfect.
Take a Break
Taking a break or rest during a game is essential. This will also reduce possible injury.
Play It Safe
As a spectator, have you ever found yourself shouting, "Call it, call it!" We all appreciate refs who make a quick call when there's a scramble for the jump ball before there's an injury on the court.
Weather Conditions
Make sure you're staying hydrated while playing sports. It's important to cancel or decrease practices during heat waves and avoid playing in very hot or humid conditions. Wear light clothing while exercising to help you stay as cool as possible. Also, if you're exercising in cold weather you must have the proper clothing and be prepared to cancel or decrease practices.
Supervision While on a Trampoline
If your kids are on a trampoline, it is important to be supervised by an adult. Only one child should be on the trampoline at a time. 75% of trampoline accidents happen when multiple kids are on a trampoline.
Sports Injury Prevention in Adults
Many of the preventative sports injury measures for kids are the same for adults. Here are some tips to be aware of to prevent injuries as an adult.
Prevent Injuries Before They Occur
The best way to avoid injuries is to prevent them before they happen. Before doing any activity, you should always stretch and warm-up. Start with light exercises and work up to a more vigorous workout. Do some jumping jacks, stretch, or take a light jog.
Do Not Push Yourself Too Hard
If you haven't been exercising or been relatively sedentary for a long time, don't go all out and exhaust yourself. Enjoy yourself, but don't over do it. This can easily happen when you're having fun and feeling good at the moment. Take it easy and work up to heavier workouts and play.
Wear the Right Equipment
Wearing the right equipment is essential to reducing injury. Wear the best supportive shoes. This can help prevent heel spurs, shin splints, and sprained ankles.
Do Not Overuse
Many injuries happen when you're performing the same movement over and over again. To prevent injuries, you should do your best to reduce the repetitive movements when possible. Although repetitive movements will build up muscle memory, it can also put strain on the joints and muscles being used.
Allow Your Body Time to Heal
If you do experience a sports injury, you must allow time for your body to heal. You should slowly resume your exercise and not push it. Slowly warming up and getting the proper equipment can help avoid recurring injury or chronic pain.
Inspect Your Playing Area
For outdoor games like soccer or football, checking the field for any holes or debris ahead of time will prevent a possible sports injury.
Injury Prevention
Injuries can happen anywhere. They don't always happen on the court or the field. They can happen in your workplace or even in your day to day tasks.
Briefly, here are some ways to stay safe and avoid injuries in the workplace:
Be aware of your surroundings
Make a safety plan
Invest in the right health and safety training
Be prepared with workers' compensation
Have the correct personal protective equipment (PPE)
Do not take shortcuts or skip steps
Stay orderly in your place of work
Here are some ways to avoid injuries in everyday life:
Avoid unsafe playgrounds and outdoor spaces
Wear and provide the right protective gear for sports and activities
Keep rugs in place
Make sure your bathroom is a slip free zone
Keep your house well lit
Reduce the clutter in your house
Keep cords and cables organized and off the floor
Use a step stool when necessary
Injuries aren't 100% avoidable, but there are many precautions we can take to decrease them as much as possible. If you do experience an injury in sports or daily life, there are orthopedic specialists who can help you overcome and help you recover from your injury.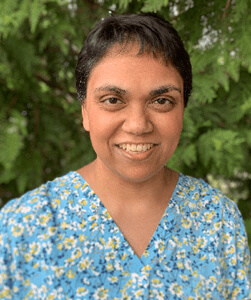 Katie Meyers is an SEO Specialist at SEO Design Chicago. Before joining the SEO Design Chicago team, she interned for them, as well as interned as a Content Writer at HZD Creates. Katie is from Washington State and has an AA and a Social Media Marketing Certificate.