Summer is the best time to go outside for a workout. The days are longer and the sky is brighter. As an outdoor endurance athlete, I love getting my workout in outside. Here are three fun ways to cross train outside that let you take advantage of the added benefits of working out outdoors.
Backyard Tire Workout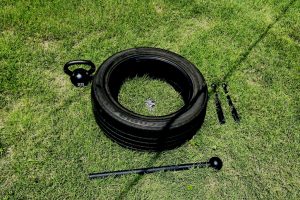 Have a spare vehicle tire lying around? Try these moves for a backyard tire workout:
Tire squat flips x20
Reverse lunges with foot on tire R/L x20
Front lunges with foot on tire R/L x20
Tricep dips on tire x20
Push ups with hands on tire x20
Single leg side squats with one leg on the tire and one on the ground R/L x20
Push up on tire with alternating knees to chest x20
Hip raises with feet on tire x20
Crunches with feet on tire x20
Rolling tire rows focusing on back/bis x20
Hop in/out of tire x20
Hop over tire x20
Power tire slams x20
Swing Set Workout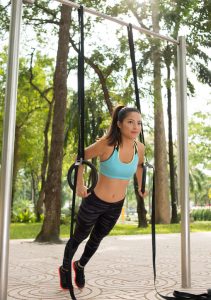 Have a swing set in your backyard or at a local park? Try these moves on the rings, TRX-suspension-style, for a fitness burst while out and about:
Narrow deep squats leaning back on rings x20
Curtsey squats alternating R/L x20
Lunge with ring push downs x20 right
Hop to switch press
Lunge with ring push downs x20 left
Hop to switch press
Ring push ups x20
Ring back row pulls (narrow) x20
Ring upper trap row pulls (wide) x20
Overhead double arm tricep press with rings x15
Lean back bicep curl with rings x15
Tricep pushbacks with rings x15
Single arm ring pulls x10 left/ x10 right
You can also add a trapeze bar or other equipment present like bars, slides, stairs, ropes and playground climbers to practice real-world fitness at the park or in your backyard.
Metal Moves Workout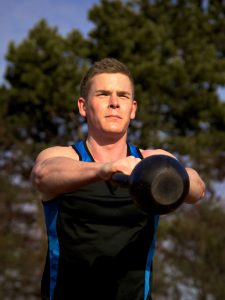 If you're looking for another option for cross training outdoors, bring your metal tools, like a kettlebell, steel mace, and steel clubs, outside to feel the full flow benefits of being freed from four walls.
Kettlebell squats x20
Kettlebell swings x20
Kettlebell swing, squat, overhead press x20
Steel mace side to side lunge rotation x20
Steel mace overhead swing squat catch x20
Steel mace rotation row x20 L/R
Steel club pendulum swings x20
Steel club pull over press outs x20 L/R
Steel club side to side lunge press outs x20 L/R
Enjoy these outside workouts this summer, and even better, they can be done in cold temps too for year-round fitness building using what you have around you.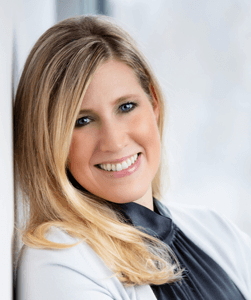 Jennifer Strong McConachie is a multi-sport endurance athlete competing in running, swimming, triathlons, adventure racing, and various paddling sports. She has trained for mountain assents including three of the Seven Summits around the world. She has a degree in Journalism, Mass Communications and Public Relations as well a several certifications in fitness teaching including from the American Council on Exercise. She is the author of GO FAR: How Endurance Sports Help You Win At Life.