Don't let the New Year intimidate you! You're already exactly where you need to be. Making dreams come true is believing that what is meant for you will not miss you. While this may sound rather woo-woo, I am talking about reframing your mindset so you can position yourself to receive the countless opportunities that will become available when you BELIEVE and TAKE ACTION towards your vision.
Every success story starts with one courageous first step. If you want to accomplish anything in life, you must be willing to start where you are and with what you have. It is this brave first step that signals to the universe that you are open to both circumstance and opportunity. YES, you can be inspired by someone else's trajectory, but don't think your beginning will be the same as theirs. We're all on our own version of Mr. Toad's Wild Ride and YOUR story has yet to be written. Before you take your BIG NEW YEAR STEP, here are some things to keep in mind:
1. WALK Your TALK
Admit aloud to another human that you have an intentional goal you want to achieve in the coming year. Speaking your truth and allowing another person to witness it, makes it actually real. You're also inviting others to support you in making your dream come true.
2. The Time is NOW
Don't wait to save the money, fully master all the skills you "think" you need, or hope for the circumstances to be just right… they never will. This is why the first step is so courageous. Bet on yourself and be willing to take a risk to honor the vision of what things could be. Once you make the decision to leap, you'll be amazed how the universe conspires to open doors and present opportunities which you may not have "received" had you not created a small bit of momentum in the right direction. Life is about deciding to leap and then trusting that the net will appear, one little opportunity at a time.
3. Let it BE MESSY
Don't let the need for perfection hinder you from trying something (anything, really) to give you a flavor for what your desired outcome might look and feel like. Trial and error are how we learn and it's the imperfections and unexpected outcomes which enable our work to become great. The most convenient way to avoid putting your brilliance out into the world is to aim for perfection. If you hold back on getting the ball rolling on your vision because not every duck is lined up… then YOU have given up on yourself. We can't use perfection as a cover for our fear of making mistakes. When we're willing to put our messiness out in the world, we force ourselves to realize the only thing holding us back is our fear — and that can be overcome. It's all in service of your destiny.
4. Step with an INTENT to LEARN
Approach each step with a question in mind, it gives you important information about what is working and what needs to be modified going forward:
"Who do I know who can introduce me to people of influence?"
"Is this content resonating with the listeners I hope to attract?"
"What is my target audience or this new product I am creating?"
We resist putting our energy out there because it's scary and makes us feel uncomfortable… especially when we feel unpracticed and vulnerable. Yet, there is tremendous growth and insight in these first small steps, both psychologically and tactically. We avoid costly mistakes, we learn what works and we experience the joy of playing in a bigger arena.
5. TRUST the GRIT
GRIT is the glue of all intention, goals, and dreams, so trust the ups and downs of the process. There will be obstructed views and unexpected plot twists. You're not going to know everything all at once. Lean into curiosity so you can stay open to learning and the miracles which might happen when you have the stamina to push through the muck of the unknown. When you have faith in yourself and your pursuits, you will attract the information, the people, and the situations which will propel you forward. Believe that the universe is presenting both opportunities and uncomfortable situations to prepare for the next version of your magnificence.
LET'S PRACTICE WALKING YOUR TALK!
What is one step you will take NOW in the service of your goal or dream?
Who of your posse can support you by witnessing your commitment to getting started?
A courageous decision to ACT NOW can truly change how you see yourself; Instead of looking off in the distant future, you have decided to begin living your dream today… "THIS IS WHO I AM!"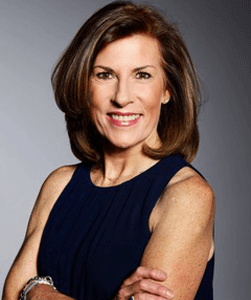 Andrea Mein DeWitt is an author, speaker and life coach. She holds an M.Ed. in Reading Leadership from UC Berkeley and is a Certified Professional Coach through the International Coaching Federation and the Co-Active Training Institute.. Andrea has experience both in K-8 education and graduate students giving her unique perspectives as an educator and mentor. She lives in the San Francisco Bay Area. Her book Name, Claim & Reframe: Your Path to a Well-Lived Life is a culmination of the wisdom that she has collected through living an imperfect life and the many tools she has developed to help her coaching clients navigate life with a more attuned vision.