There is a true grace to accepting compliments. Whether it is a kind word about your appearance or a colleague praising a job well done, most of us struggle to accept positive acknowledgments. Some of us even bat them away suspiciously, like skilled goalies, never allowing ourselves the opportunity to soak in the praise.
What is it about compliments that make us so uncomfortable?
I am a self-proclaimed blocker of praise, wary of its sincerity and quick to insert a self-deprecating comment to further disprove the recognition. I either don't process the compliment or I don't believe it. Another trick I use is to dodge flattery altogether—like a tennis player, I lob a solid forehand back over the net, changing the focus to the other person. One day, after a colleague kindly complimented me, he caught me in the act of dodging his praise, "Andrea, please take in what I just said. Hear it and stand in it. You are worthy of praise."
He was right and, in that moment, when I allowed his generous offering to land upon me, it felt wonderful, like a joyous sprinkle of confetti. His earnest observation also gave me feedback about the things that others see in me that I may not see in myself. The whole exchange got me thinking about my struggle to receive praise. My mother, who collects compliments like cherished trophies, has always told me, "When someone is giving you a compliment, NEVER interrupt." Praise seems to fuel her, and she receives each acknowledgement with gratitude like an unexpected sprinkle of confetti. Tell a child under five that you are proud of them and watch their response. Children embody the art of receiving acknowledgments with a synergy of grace, joy, and elation. They allow compliments land and then gratefully celebrate their own light.
Zig Zigler reminds us that; "Life is an echo. What you send out, comes back. What you sow, you reap. What you give, you get. What you see in others, exists in you." What if you truly believed that the compliment you are receiving is solid proof that another admires your gifts?
There is a poise to receiving; it means that you accept with gratitude another's praise and agree to celebrate yourself and the gifts that you bring to the world.
Theory to Practice: The next time you are fortunate enough to receive a compliment, try this three- step process:
Give the praise a safe place to land by saying a simple, "Thank you!"
Receive the praise by allowing the awe of gratitude to flow over you.
Celebrate yourself for shining your light out into the world.
The sensation of being seen, recognized, and even admired can be exhilarating…and… all that is needed in return is a simple, "Thank you." Think about the qualities you admire in others and know that they exist in you as well.
Still, I know that it's difficult to receive compliments, especially with the things that are easy for us, many of us even tend to devalue this type of praise. Yet there can be nuances to compliments, and Compliment Reframes can help you to further separate your ego from the praise and use it strategically to match your goals for the future.
Here's some Compliment Reframes to help you shift mindset:
• Compliments give us information about what is working and how we are seen in the world.
What does this praise tell me about what others see in me that I may not see in myself?
• Compliments only give us insight about the preferences and values of the person giving us the feedback.
Are there specific nuances that you could ask the giver of the praise that better matches the feedback you are looking to receive?
When someone offers you praise, stop, and allow the generous observation to sink in. This is you shining your light out into the world. Embracing recognition and endorsement is proof that others see the gifts that you have brought into the world. It is this symbiotic exchange that conjures generosity, receptiveness, and community, things that make our world kinder and just little bit brighter.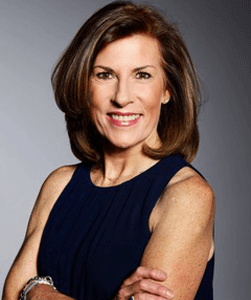 Andrea Mein DeWitt is an author, speaker and life coach. She holds an M.Ed. in Reading Leadership from UC Berkeley and is a Certified Professional Coach through the International Coaching Federation and the Co-Active Training Institute.. Andrea has experience both in K-8 education and graduate students giving her unique perspectives as an educator and mentor. She lives in the San Francisco Bay Area. Her book Name, Claim & Reframe: Your Path to a Well-Lived Life is a culmination of the wisdom that she has collected through living an imperfect life and the many tools she has developed to help her coaching clients navigate life with a more attuned vision.