Do you have a big goal you are working toward? Maybe one that has been on your mind for a while and one that will take change, determination, training, sacrifice, and a lot of work?
The first step in accomplishing big goals is setting a clear goal to begin with. Once you have your goal set, think about what you must do to achieve it, and the steps you must undertake along the way.
Right now, I am training for a very long, complex paddling event with lots of details and many moving parts. This is a difficult goal to achieve, and the way I want to achieve it presents even more obstacles.
To accomplish this long-time, big, scary, even dangerous goal, I am taking steps each day to work, prepare, train, and sacrifice in the name of something bigger.
This goal of mine is a physical goal, of paddling a long way, but it is also a professional goal in my role as an endurance athlete, and personal goal, as it has meaning for me, and is something I have dreamed of doing for the last five years amid all of life's detours and upheavals.
Think about something you want to accomplish physically, professionally or personally. Goals that tap into all three of these areas can become even bigger as we work on each area to accomplish them.
They are my favorite kind of goals because I find when I am investing in one area of my life, I am often growing in others. I encourage you to reach for new goals in each season of your life and find goals that are meaningful in more than one area to help you stay motivated and on track.
When our goals are meaningful, and not simply something we check off our to-do list, we can find lasting empowerment and life-changing effects that make us more fulfilled and connected.
I use my experience as an endurance athlete to keep going while I am preparing for my goal and when I am working on the goal itself. The principles I harness as an endurance athlete help me in goal setting of all varieties.
Big goals and dreams require us to step out of our comfort zones and take a chance. When we try something new, and work to accomplish it, we push ourselves to new limits and new horizons, opening new worlds of possibility.
Get up, get out and get after it!
For more practical tips and advice on how to set and achieve big goals while overcoming obstacles, read Jennifer's book Go Far: How Endurance Sports Help You Win At Life.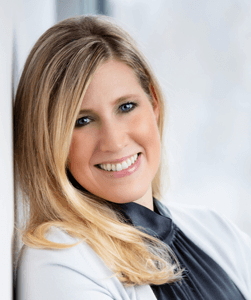 Jennifer Strong McConachie is a multi-sport endurance athlete competing in running, swimming, triathlons, adventure racing, and various paddling sports. She has trained for mountain assents including three of the Seven Summits around the world. She has a degree in Journalism, Mass Communications and Public Relations as well a several certifications in fitness teaching including from the American Council on Exercise. She is the author of GO FAR: How Endurance Sports Help You Win At Life.