When your situation is difficult or downright painful, your life will be better if you turn your attention to caring about others instead of waiting for and hoping that someone will care about you.
When you feel sad or depressed, don't wait for someone to be kind to you. Instead, find someone to be kind to, even if it's simply sharing a smile. When you choose to show love to others instead of waiting and hoping for someone to show up and love you, your life with be better because you will be enriched by the healthy relationships that result from your kind, caring actions.
An 85-year long study by Harvard University says it best when it concludes that "positive relationships keep us happier, healthier, and help us live longer." They go on to give these indicators for healthy relationships:
Safety and security: Who would you call if you woke up scared in the middle of the night? Who would you turn to in a moment of crisis?
Learning and growth: Who encourages you to try new things, to take chances, to pursue your life's goals?
Emotional closeness and confiding: Who knows everything (or most things) about you? Who can you call on when you're feeling low and be honest with about how you're feeling?
Identity affirmation and shared experience: Is there someone in your life who has shared many experiences with you and who helps you strengthen your sense of who you are?
Help (both informational and practical): Who do you turn to if you need some expertise or help solving a practical problem (e.g., planting a tree, fixing your WiFi connection).
Fun and relaxation: Who makes you laugh? Who do you call to see a movie or go on a road trip with who makes you feel connected and at ease?
Don't worry if you don't have someone in all of those categories. Our culture, electronics and the pandemic have changed the ways, the frequency and the depth at which many of us interact with others.
The good news is that each of us can begin now to make LOVE a priority. The fastest way to bring love into our lives is to be these things for others.
Let's not wait for people to do these things for us. Let's be the one others can call in a crisis, the one who encourages others to try new things, the one others feel safe to confide in, the one who sees the goodness in others, the one who is willing to try to help with things in our areas of expertise, and the one who makes others laugh. Being this person for others leads to a boomerang result of your love coming back to you.
My new book 30 Days To Love is a blueprint to help you create a life of love. We each get 1,440 minutes every day. Don't spend another minute living without love at the center of your life.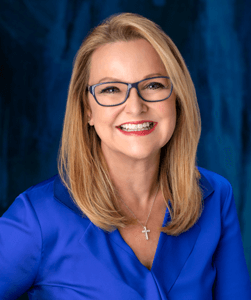 RHONDA SCIORTINO is an author, speaker, business owner, and spokesperson for organizations including Safe Families for Children and the National Foster Parent Association. She is the founder and chairperson of Successful Survivors Foundation and the national champion of the LOVE IS ACTION Community Initiative. Rhonda serves as a spokesperson for Vanguard University's Global Center for Women and Justice and for Foster Care Alumni of America. She is a regular contributor to Foster Focus Magazine, Fostering Families Today Magazine, and Children's Voice Magazine. For more information, visit rhonda.org.