Remember the saying, "Food is medicine?"
Well, pull out your apples because we're here to tell you there is merit in that saying, especially when it comes to your fertility!
Did you know that 1 in every 8 couples struggles with getting pregnant or carrying a baby to term?
Sobering statistics.
As two women who are both within that 1 in 8, we decided to utilize our passion for food and nutrition to help others struggling with their fertility recognize that, while everything else may seem out of their control on the ride to pregnancy, there is one thing that you can control: what you put in your body.
While the research is still evolving, there are promising findings from current data that point in the direction of small, manageable dietary and lifestyle changes to help promote fertility for both men and women.


#1: Switch to a plant-forward way of eating
Have you joined the Meatless Monday movement? If you have, you're ahead of the game. A fertility-fueling diet is very similar to the concept of eating a majority of your diet from plant-based protein, fruits and vegetables, with animal proteins used as a complement (if so desired). Research shows that higher intakes of produce in premenopausal women helps reduce oxidation in the body through the role of the antioxidants in those foods. Antioxidants help rid our bodies of free radicals, those bad guys that can interfere with fertility.
Plus, other research has found that, for men specifically, those who consume higher intakes produce with low to moderate pesticide content produced a greater number of morphologically "normal" sperm compared to with those who consumed little to no produce.
Bottom line: More produce over no produce. Regardless of whether going organic or not can bode well for women and men when it comes to a diet conducive to conception, try to fit in a vegetable or two (or more!) at every meal, such as a garden fresh omelet for breakfast, chicken salad for lunch or salmon with steamed broccoli for dinner!
#2: Incorporate dairy into your diet, but pay attention to the type
Dairy is not the devil! And there's research to prove it when it comes to your fertility.
For women, research supports one to two servings of WHOLE MILK dairy in your daily diet to assist with a diet conducive to conception. Since whole milk dairy is higher in calories, fat, and saturated fat than its low-fat counterpart, be cognizant of portion sizes.
Low-fat dairy, on the other hand, is recommended to assist with increasing sperm concentration and motility for men with infertility.
Bottom Line: Pick up a half gallon of whole and 1% milk to enjoy cereal together; or, if you're fearful of waste, buy individual yogurt containers in full and low-fat varieties so you can enjoy a delicious morning parfait together!
#3: Incorporate heart healthy, omega-3 rich fats into your diet
While studies in this area are somewhat inconclusive, what we do know is that research does support the addition of heart healthy omega-3 rich fish into your diet at least twice a week. While some research supports a higher ratio of omega-6 to omega-3 fats for embryo implantation with in vitro-fertilization (IVF), a review conducted in 2007 revealed the potential connection between higher rates of infertility in the current years compared to the past, and alluded to the fact that the Westernized diet skews almost 10:1 as far as omega-6 to omega-3 fatty acids intakes may be partially to blame.
Plus, according to new research, walnuts, specifically intakes of at least 75 grams, can improve sperm vitality, motility and morphology in men. And for those who don't know, walnuts are a great way to get your omega-3 fats in!
Bottom Line: Increasing your intakes of heart healthy omega-3 rich fats will not only affect both male and female fertility, but it'll help improve your entire body health overall. Start with adding flaxseed or walnuts to your oats, or even a delicious salmon salad for lunch.
#4: Focus on whole grains
It's no secret—whole grains are a great addition to a healthy diet, as well as a fertility fueling diet. Research supports that for both men and women alike, incorporating more whole grains into your diet may result in higher rates of conception for women and greater sperm quality for males.
While there are some studies that support a gluten-free diet for conception, what we recommend is you speak with your registered dietitian or physician about your personal medical history and risk of gluten-sensitivity. Regardless, there are many gluten-free grains that are in fact whole grains, too!
Bottom Line: Switch to whole grains, and say hello heart-healthy seedy bread and delicious quinoa!
#5: Stress less, move more
Don't punch us, but this last tip is something we're certain you've heard before. Learn to let go of things that cause you stress. Find an outlet that helps to energize you and brings you hope on those days that you feel completely overwhelmed on your fertility journey. Dance, draw, paint, run, pray, whatever works for you.
While it's important to move and stay active for your overall health, some research (particularly with regards to polycystic ovary syndrome (PCOS) supports incorporating fitness into your routine to assist with ovulation.
Though fitness certainly won't hurt you, we do recommend speaking with your dietitian or physician before incorporating a workout routine into your fertility plan. For those individuals who are underweight or suffer from an eating disorder (both men and women alike), activity can actually hurt your fertility further. Speak with an expert first to help design the plan that works best for you.
Bottom Line: Find an outlet that helps manage your stress. Talk with a counselor and find coping strategies to help you continue to move forward in this journey.
For more information on how to fuel your fertility, check out our book Fertility Foods, available wherever books are sold.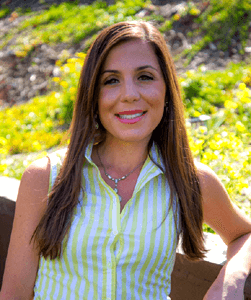 ELIZABETH SHAW, MS, RDN, CLT is a nutrition expert, adjunct professor of nutrition and owner of a nutrition communications consulting business. She is a nationally recognized speaker and freelance writer for Fit Pregnancy, Shape, Oxygen and Fitness Magazine. Her passion for spreading the message about the powerful role food and nutrition play in one's life has led her to be featured on Hallmark Channel's Home & Family, NBC Los Angeles News, The CW San Diego News, Fox 5 News, What to Expect, The Huffington Post, Food Network, US News & World Report, Dr. Oz The Good Life, Bustle, The Daily Meal and PopSugar. You'll find her at ShawSimpleSwaps.com (@shawsimpleswaps) and BumpstoBaby.com (@bumpstobaby), sharing her love for food and travel, along with a friendly smile to support you on your journey to baby.
CHEF SARA HAAS, RDN, LDN is a food and nutrition expert with formal training in the culinary arts. She works as a freelance writer, recipe developer, media authority, public speaker and consultant dietitian/chef. Sara is a former culinary and nutrition instructor and served as a National Academy of Nutrition and Dietetics Media Spokesperson. Sara has been featured in Eating Well Magazine, Shape Magazine, Parents Magazine, USA Today, The Wall Street ​Journal, The Huffington Post, Epicurious, BabyCenter, O Magazine and Today's Dietitian Magazine. Sara also shares her love of food and nutrition on her website, SaraHaasRDN.com, and on Instagram (@cookinRD) where she posts recipes, as well as nutrition and cooking tips.