This 5-Day Pilates for Athletes Challenge from Sean Vigue, author of Pilates for Athletes, is designed for all athletes regardless of their chosen sport(s), fitness level, exercise experience or age. Each of these bodyweight-only flows will vastly elevate your ability to move, breathe and focus. Pilates workouts with Sean always leave you stronger, more flexible, more resistant to injury and with increased endurance. Start this challenge today, share it with your teammates but NEVER with your rivals!
With over 200 exercises, sports-specific flows and movement variations, Pilates for Athletes is the key to unlocking your full potential and achieving optimum athletic performance. Look for Pilates for Athletes to give a complete mind and body workout to make you the best athlete you can be.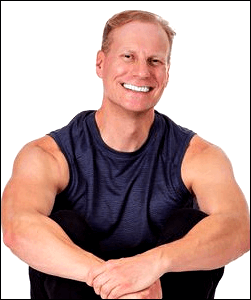 Sean Vigue is a fitness entrepreneur who has taught thousands of classes around the world and has appeared in over 2000 health and fitness videos. Sean specializes in yoga, Pilates, and flexibility training. He has been featured on such outlets as Fox News, The Huffington Post, and The Washington Post. He has an extensive social media presence including over 190K subscribers on his YouTube channel. He currently lives near Denver, CO. He is the author of Pilates for Athletes and Power Yoga for Athletes.