No matter where you live, there's something energizing about the fall. School starts, new projects begin, and those lazy summer days are now a distant memory.
There's no better place to enjoy the changing of the season than on the hiking trail. Breathe in that crisp autumn air all while leaving no trace with our zero-waste tips and tricks offered below.
Bug-Off!
Mosquitos don't take weekends off, even during the school year. To ward off these pesky pests while still respecting Mother Nature, pack a DEET-free bug and mosquito repellant from brands like Badger Balm.
Their organic, all-natural formula keeps you itch-free without imperiling the health of the surrounding wildlife, including you and your family!
Take the Plunge
Purchasing a high-quality, reusable water bottle is one of the smartest buys you'll ever make. Not only does it save you money, but it also saves the poor ocean from even more plastic waste.
The average American uses 167 plastic water bottles per year! That's simply too much plastic, even if you are diligent about recycling. Once you throw your bottle away, you can't be certain where it will end up.
We love Pura's plastic-free bottles. Their product is perfect for the whole family with attachments for babies and can be used over and over again. Stay hydrated and plastic-free on the trail.
Compassion in Fashion
Backpack? Check. Wide-brimmed hat? Check. Comfortable hiking boots? Of course! As an expert hiker, you know what you need for every hike. But do you know where everything you wear came from?
We all know plastic is a harmful material but did you have any idea that textiles are the second most polluting industry on the planet?
By shopping at brands like Patagonia, you can easily minimize your textile footprint. Their transparency allows you to select well-made products like the 100% recycled polyester sun hat for excellent sun coverage.
Skip those cheap gas station sunglasses and pick up a stylish pair by Proof Sunglasses. Made from repurposed skateboards, 12% of their projects are donated to projects in India, El Salvador, the Philippines, and Nepal.
Vivo Barefoot believes that someone's trash is another's treasure with their selection of comfortable plastic shoes. For biodegradable bags that look great in both the country and city, check out the impressive selection at Frietag.
Picnic-it In
What's a hike if not a perfect excuse for a picnic. Prep your PB & J's, trail mix, and fruit bowls in reusable ECOlunchboxes. We carry everything you need for your zero-waste al fresco feast including bento lunch box containers, sporks, stainless straws, and ECOnapkins.
Treasure Hunt
We're all familiar with the saying "find a penny pick it up…" What if we felt lucky everytime we pick up a piece of trash?
Challenge your hiking crew to a trash scavenger hunt and see who fills up their trash bag with the most garbage. Bring along washable, waterproof, anti-bacterial bags from Planet Wise along with a bottle of eco-friendly hand sanitizer to make this activity fun and relatively clean.
Reposted from Ecolunchboxes.com
Learning to live plastic-free is accessible to everyone. Ready for more easy hacks to help you say goodbye to plastic? As a plastic pollution activist and founder of ECOlunchbox, Sandra Ann Harris invites us in her book, Say Goodbye to Plastic, which is part memoir, part inspirational ode to the ocean and packed with how-to tips to say goodbye to plastic. The foreword, written by Dianna Cohen, the CEO of Plastic Pollution Coalition, gives perspective to the plastic pollution movement and frames it within the current environmental and racial justice movement unfolding worldwide.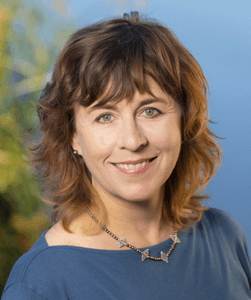 SANDRA ANN HARRIS is an entrepreneur and CEO of ECOlunchbox, a plastic-free company which she started in 2008 to empower people to say goodbye to plastic. Former humanitarian aid worker and journalist, she currently lives in Northern California with her husband and two children. She is the author of Say Goodbye to Plastic.