Pancakes? You may be askign if I'm crazy. I can't eat pancakes every day! Too many carbs! It literally has "cake" in the name.
Well, I am here to tell you I have perfected a life-changing pancake recipe that packs 24-40 grams of protein per serving, keeps me full for hours, AND tastes great. This is a perfect addition to your holiday, because it is high protein AND will help manage your total calories by keeping you fuller, longer.
Before getting to the recipe, let me tell you why these pancakes are life-savers:
They are a portable high-protein, low-sugar snack (especially if you too are as sick of protein bars as I am)
Kids will actually eat them fresh off the griddle (my kids love them!)
Perfect for a high-protein breakfast that is not eggs, bacon, and turkey sausage or protein shakes
Works well as an afternoon snack (my wife brings them to work to avoid the dreaded office food)
Your Last Pancake Recipe
Makes 12 pancakes
Ingredients
80 grams of Kodiak Cakes Buttermilk Power Cakes
2 scoops of Quest Vanilla Protein Powder (Other proteins are not best for baking)
30 grams of NOW Psyllium Husk Powder (Fiber thickens the pancakes AND keeps you fuller longer)
20 grams of Clabber Girl Gluten-Free Double Acting Baking Powder (This makes the pancakes "fluffy")
8-12 ounces of Fair Life Skim Milk (The amount is based on how thick you like your pancakes)
4 Extra Large Whole Eggs
Directions
1. Set the griddle at 350 degrees
2. Pour all the ingredient into a large mixing bowl
3. Whisk all the ingredients into a batter thickness of your preference
PRO TIP – For super fluffy pancakes, let the batter sit for 1-4 minutes to allow the NOW Psyllium Husk Powder (fiber) to thicken.
4. Pour 6, medium-sized pancakes on the griddle
5. Flip after 2-4 minutes based on your griddle
6. Cook for another 2-5 minutes
7. Serve hot and fresh
PRO TIP – If you are making a double batch like me, you will have to add 2-4 more ounces of Fair Life Skim Milk to get the batter back to it's original consistency. At that point, the NOW Psyllium Husk Powder (fiber) has really thickened.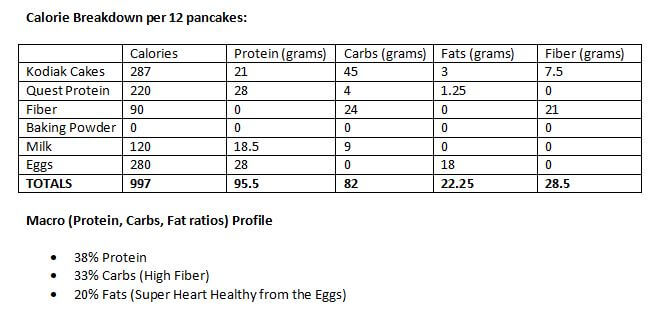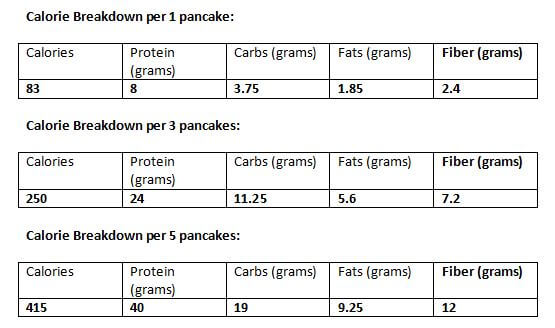 MICHAEL VOLKMAR, MS, CSCS, PES, CPT, received his master's degree in Exercise Science with a specialization in Exercise, Nutrition, and Eating Behavior from George Washington University (GWU). In 2001, Mike started his well-traveled path in Sports Performance Training at the Junior College level (OCC, Onondaga, NY) working with the baseball team. He worked for three years as the Strength and Conditioning Coach at GWU, first with the Single A affiliate (High Desert Mavericks) of the Milwaukee Brewers, and later season with the Double A affiliate (Harrisburg Senators) of the Washington Nationals, before moving on to spend one year at the International Performance Institute of IMG Academies, FL. Mike continued his professional development by becoming the Director of Strength and Conditioning at the APEX Academies. Currently, Mike is the strength and conditioning coach at the Peddie School. A Division I baseball player during his undergraduate career, Mike is an amateur powerlifter with a passion for all things fitness.  Mike has advanced specialty certifications in strength and conditioning, post-rehab exercise, athletic development, and sports medicine.