Technology has spurred a major shift in the way we work, spend our free time, interact with others, shop, go to the movies, read books, get our news, socialize, date, make love, get married, and raise our children.
It's easy to identify technology's external changes because they come in the form of new devices and capabilities. But the internal changes technology has created are much less understood and discussed.


In my first book, Rewired: A Bold New Approach to Addiction and Recovery, I examined the imbalances that cause – and are caused by – addiction. As an addiction counselor and wellness coach, I have worked with hundreds of clients who were bravely staring down the issues that stood in their way of leading authentic, balanced, healthy lives. My experiences and insights from working with them revealed that the relationship most people have with technology today is unhealthy and imbalanced.
As they say in recovery circles, "it's not the thing, but the thing behind the thing." I have clients who commonly cite that they don't have the time to put into reaching their goals. Yet there they are, every night after work spending hours on social media.
When you get right down to it, most of our society – especially people in their 20s and younger – place somewhere on the spectrum of addiction to technology.
This is not a finger-wagging, judgmental statement. But I do think we're in an era that's analogous to when Coca Cola put real cocaine in their beverage. Technology and more specifically, the internet, is a new substance and our society has adapted to it in ways we may not have intended to. Unlike drugs or alcohol, we can't quit technology cold turkey, since most of us need it in some capacity to earn a living.
The key to having a positive relationship with technology is to remain authentic. This requires mindful and purposeful consideration of how our digital selves correlate to who we actually are.
Staying authentic in the digital age is more complex than it seems. Some people use their online personas to be funny, edgy, or a little more daring than they are in their everyday lives. Being a little more "on" or "extra" as your digital self isn't necessarily inauthentic. This difference can be totally healthy, as long as the use of humor is not deflecting deeper feelings, and as long as the risks we take online are not putting us in physical or emotional danger.
As we try to make sense of how to navigate the digital work, staying authentic should be our guidepost. If we stop and take time to check in with ourselves, we can cultivate a healthy relationship with technology.
In my new book, The Rewired Life, I delve more into how best to check in with ourselves in all aspects of our lives including our ever evolving relationship with technology.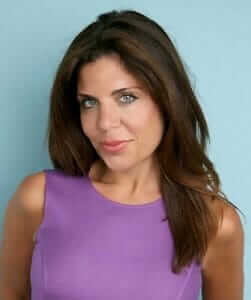 ERICA SPIEGELMAN is a counselor, consultant, author, and motivational speaker who has made an indelible mark in the field of addiction recovery. She has founded a multi-media health and wellness platform, providing consulting and counseling solutions for clients by providing them with tools on how to reach emotional, mental and physical freedom. She holds a Bachelor's degree in Literature from the University of Arizona and a degree as a California State Certified Drug and Alcohol Counselor (CADAC-II) from University of California, Los Angeles. Erica works with several treatment centers in California, including the Living Rebos Treatment Center, Klean Treatment Center, and Passages Malibu. She is a regular contributor to online health outlets, writes for Maria Shriver, and and hosts her own weekly show Rewired Radio on RadioMD. She is the author of the best-selling book Rewired and her latest book The Rewired Life.
Visit Erica online for resources, signed books, and more: http://ericaspiegelman.com/