Completely vegan, packed with protein, rich in fiber and perfect for any kind of diet, quinoa is the plant-based superfood that is as easy to work into your day-to-day dining as it is to prepare. The Complete Quinoa Cookbook by Catherine Gill features over 100 recipes featuring this versatile ingredient including the super easy stir fry recipe below.
This recipe reminds me so much of peppery onion submarine sandwiches that used to be made at an Italian festival I would frequent while growing up, except it was usually being made with non-vegan meat like an animal sausage. But sometimes you would find that one vendor that would make an all-vegetable version of this, to go right on a freshly baked hoagie roll. This is the quinoa version of that type of dish.
Sweet & Peppery Onion Quinoa Sauté
Serves 4-6
Ingredients
3 tablespoons extra-virgin olive oil
1 large onion, sliced
2 garlic cloves, minced
1 tablespoon cane sugar
1 large bell pepper, julienned
1 cup cooked quinoa, any type
Directions
1. In a large frying pan or skillet on medium heat, warm olive oil and sauté onions and garlic for
1 minute.
2. Sprinkle sugar on top and allow it to caramelize for about 45 seconds.
3. Stir in bell pepper and stir fry until peppers are tender.
4. Stir in quinoa and sauté until quinoa is warmed.
Tip: This sauté is awesome as is, used as filling in a hoagie roll or sandwich bun, or over salad greens. You can even add tomato marinara and cheese then broil to melt the cheese to add even more to this already awesome dish.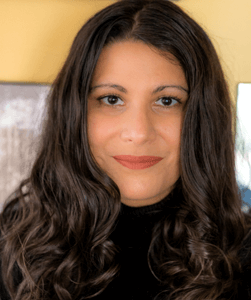 Catherine Gill is a writer, blogger, and holistic vegan chef who specializes in natural and health foods. She studied and found her passion in writing, literature, and social science in college. She runs the popular blog The Dirty Vegan since 2010, focusing on comfort-food-style vegan recipes that are fun, accessible, and healthy. She also ran Dirty Vegan Foods, a vegan bakery specializing in veganized versions of classic desserts. She has an active social media presence with over 28K followers on twitter (@TheDirtyVegan) and over 10K on instagram (@thedirtyvegan_official). She currently resides in New England with her husband, daughter, and rescue dog. She is the author of The Dirty Vegan Cookbook, The Complete Hummus Cookbook, and The Complete Quinoa Cookbook.