Completely vegan, packed with protein, rich in fiber and perfect for any kind of diet, quinoa is the plant-based superfood that is as easy to work into your day-to-day dining as it is to prepare. The Complete Quinoa Cookbook by Catherine Gill features over 100 recipes featuring this versatile ingredient including the easy recipe if you're looking for a fun new twist on burgers this summer season!
This veggie burger recipe is easy to customize in many ways: you can make smaller patties and serve them as appetizers or as sliders; you can make them big and serve four nice heavy burgers for a more restaurant style sandwich; you can even choose different veggies to include in your patty mix. It is up to you, so use this as a guide and eventually begin to experiment with different styles and flavors of veggie burgers. Once you start making your own veggie burgers at home, you will wonder why you had not done this all along instead of buying store bought as often.
Quinoa Veggie Burgers
Serves 4–6
Ingredients
2 tablespoons extra-virgin olive oil
½ cup onion, chopped
1 garlic clove, minced
1 cup frozen mixed vegetables
½ cup water
1 cup cooked quinoa, any type
1 cup breadcrumbs
Directions
In a large frying pan or skillet on medium heat, sauté onion and garlic for about 3 minutes. Add mixed vegetables and stir frequently, until very tender. Remove from heat and allow to cool enough to handle safely. In a food processor, blend vegetable mixture and water and transfer to a large mixing bowl.
Combine vegetable mixture, quinoa, and breadcrumbs. The veggie burger mixture should be sticky enough to form patties; if not, add a little more water until desired consistency is achieved. Form into 4–6 evenly-sized and shaped patties. These can also be frozen between wax paper and stored in airtight bags in the freezer for up to one month. Grill, broil, or sauté in pan as you normally would prepare veggie burgers. Sauté on medium heat in lightly oiled pan for 3–5 minutes each side, or until crispy and cooked thoroughly.
Tip: Making a more moist batch of quinoa for this recipe works really well in helping to bind the mixture and help it all stick together. You may need to add some extra water to your patty mixture depending on the climate where you live.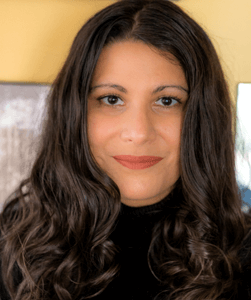 Catherine Gill is a writer, blogger, and holistic vegan chef who specializes in natural and health foods. She studied and found her passion in writing, literature, and social science in college. She runs the popular blog The Dirty Vegan since 2010, focusing on comfort-food-style vegan recipes that are fun, accessible, and healthy. She also ran Dirty Vegan Foods, a vegan bakery specializing in veganized versions of classic desserts. She has an active social media presence with over 28K followers on twitter (@TheDirtyVegan) and over 10K on instagram (@thedirtyvegan_official). She currently resides in New England with her husband, daughter, and rescue dog. She is the author of The Dirty Vegan Cookbook, The Complete Hummus Cookbook, and The Complete Quinoa Cookbook.