Completely vegan, packed with protein, rich in fiber and perfect for any kind of diet, quinoa is the plant-based superfood that is as easy to work into your day-to-day dining as it is to prepare. The Complete Quinoa Cookbook by Catherine Gill features over 100 recipes featuring this versatile ingredient including the easy recipe if you're looking for a fun new twist on an appetizer this holiday season!
Part arancino and part something else entirely and uniquely its own, these are ridiculously easy to put together! Serving this side dish alongside your pasta, soups or salads is such a breeze, yet so fancy and impressive.
Quinoa Alfredo Balls
Serves 10
Ingredients
2 cups cooked quinoa, any type
1 (8-ounce) container vegan cream cheese, softened
1 teaspoon onion powder
½ teaspoon garlic powder
½ teaspoon sea salt
1 cup breadcrumbs
Directions
Once cooked, allow quinoa to cool enough to safely handle. In a large mixing bowl, combine cream cheese, onion powder, garlic powder and salt. Form into ten balls and roll into breadcrumbs.
Air fry at 400°F for 10 minutes. Alternatively, you can you pan fry in vegan butter or vegetable oil for 10 minutes, turning the balls to cook each side after several minutes.
Tip: This quinoa alfredo can be served with tomato marinara sauce for dipping, or even barbeque sauce.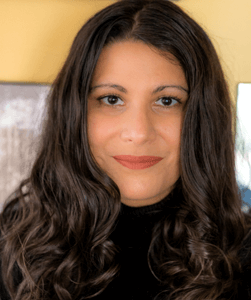 Catherine Gill is a writer, blogger, and holistic vegan chef who specializes in natural and health foods. She studied and found her passion in writing, literature, and social science in college. She runs the popular blog The Dirty Vegan since 2010, focusing on comfort-food-style vegan recipes that are fun, accessible, and healthy. She also ran Dirty Vegan Foods, a vegan bakery specializing in veganized versions of classic desserts. She has an active social media presence with over 28K followers on twitter (@TheDirtyVegan) and over 10K on instagram (@thedirtyvegan_official). She currently resides in New England with her husband, daughter, and rescue dog. She is the author of The Dirty Vegan Cookbook, The Complete Hummus Cookbook, and The Complete Quinoa Cookbook.