Breakfast is by far my favorite meal of the day and I've been making my Every Day Green Drink for years and drinking it daily every morning. It's so easy and nutritious. In fact, I love Green drinks so much I've included three of them inside my book Vegan Challenge.


Lisa's Every Day Green Drink
Prep: 7 minutes
½ to 1 lemon, cut to fit juicer
1 cucumber, cut into spears to fit juicer
4 celery stalks
6 apples, cut into wedges to fit juicer
Handful of your favorite greens
Feed all ingredients into a Tribest Greenstar Elite Juicer. Stir and drink.
Note: You can adjust the above ingredients to taste, or even toss in some additional vegetables such as carrots, ginger, parsley, cabbage, or beets—whatever you have on hand will be fine.
Lisa's Green Smoothie
Prep: 5 minutes
3 bananas
2 pears
1-inch-thick slice fresh pineapple
1 medjool date
3–4 leaves kale or assorted greens
1 young Thai coconut (meat and water)
Add all ingredients to a high-speed blender and blend until smooth. Pour into a glass and drink.
Lisa's Favorite Green Juice
Prep: 5 minutes
2 cucumbers
4 celery stalks
½–1 cup sunflower sprouts
3 pears
1 lemon (juice only)
Run all the ingredients through the juicer. Drink and enjoy.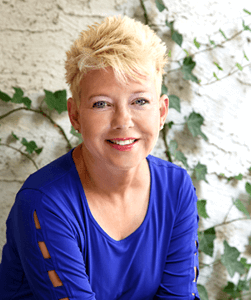 Lisa Montgomery graduated with a degree in Business in 1979, but soon developed a passion for health and nutrition. Today, she is a certified permaculturist and a Health Care Coach, certified by the Institute of Integrative Nutrition. She is also the author of Raw Garden, Liquid Raw, Raw Survival, and The Complete Book of Raw Food, Vol. 2, among many others. For more information about Lisa, visit her website at www.livingdynamically.com.