When you are training hard and focusing on your goals, it is often possible to overlook a key link in the athletic performance chain.
That link is recovery.
Recovery means returning to a normal place of health, mind and strength. It might be what you need to integrate more of to maximize your achievement on and off the course.
My top recommendations for recovery for endurance athletes and other athletes include these three things:
RESTWORK
Restwork is sleep, most importantly. Make sure you are getting sleep during intense training cycles, but also rest. This means finding downtime and making space to relax. Your body, mind and emotions also need space to recover, and sleep and rest help facilitate this.
Incorporate healthful, enriching meals that you eat slowly and take time to prepare and taste. Pick a few activities that you do that bring you joy for joy's sake, such as reading for entertainment, gardening while the sun sets or the clouds roll in, or going on a nature walk among the trees. Take a break from task-oriented activities, and focus on doing one or two things you want to do, versus a list of things you have to do, for a few hours.
Once your body is physically rested and recharged, you can add the next step in my recovery sequence: Bodywork.
BODYWORK
Bodywork is taking care of your performance machine. It isn't training. It is maintenance. When your muscles are free of lactic acid build up and your connective tissue fascia is worked out, you can often find more range of motion and keep injuries at bay. These tools are not a stand-in for sports medicine, but they can help your body relieve stress and stay ready to perform in between training bouts.
My favorite bodywork tools include massage for overall sports performance, foam rolling to relieve muscle soreness, an acupressure mat for total body tension relief, trigger point therapy for problem areas, and self-myofacial release exercises to boost movement efficiency via various mobility massage balls and dome tools. A percussive pressure therapy gun is also great for a high-intensity version of soft tissue manipulation, bringing blood flow to targeted areas.
Restwork plus bodywork makes for a well-functioning, fluid physical shell. The last step in my recovery package is Mentalwork.
MENTALWORK
The mentalwork aspect in recovery is taking time to redefine your goals in your rest period. It's taking space mentally to stop, reflect, relax, recover, regroup and start again.
Maybe you need to schedule your recovery and sleep into your training plan, as well as days to reset and mark new training goals. I like to do this at the end of a week and the beginning of the next to fit in each of these three areas. Mentalwork also addresses identifying your rewards and motivations within your training sequences.
In my book, GO FAR: How Endurance Sports Help You Win At Life, I call this "Finding the Sweet." The sweet serves as a mental and emotional reward that you work into your day and your training goals to stay on target, motivated, balanced and ready to achieve.
If recovery is your missing link, try adding Restwork, Bodywork and Mentalwork for a balanced approach to training, sports and life.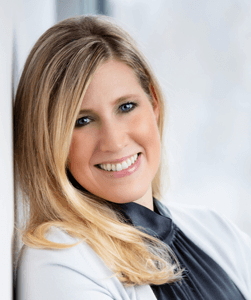 Jennifer Strong McConachie is a multi-sport endurance athlete competing in running, swimming, triathlons, adventure racing, and various paddling sports. She has trained for mountain assents including three of the Seven Summits around the world. She has a degree in Journalism, Mass Communications and Public Relations as well a several certifications in fitness teaching including from the American Council on Exercise. She is the author of GO FAR: How Endurance Sports Help You Win At Life.