Plant Based Cooking Made Easy is the exciting new cookbook from Jill and Jeffrey Dalton, the creators and host of The Whole Food Plant Based Cooking Show on Youtube. Plant Based Cooking Made Easy features over 100 life-saving, whole food plant-based recipes that are gluten-free, refined sugar & oil free, low in sodium, and full of scrumptious flavors. Enjoy a recipe featured in the book below!
Like the name implies, these cookies have a little bit of everything from the pantry in them. This recipe is inspired by a recipe my Grandma used to make, which she called "Cowboy Cookies." They were a basic oatmeal cookie to start, but she then added whatever she had left over in the pantry, like a handful of raisins, the remnants of a bag of shredded coconut, walnuts, and sometimes even potato chip crumbles! I used to absolutely love them when I was young. This version has so many textures and bursts of flavor all while delivering a dense nutritional kick.
Everything Cookies
Serves: 16
Prep Time: 15 minutes
Cook Time: 25 minutes
Ingredients:
1½ cup oats
1 cup pitted dates
½ cup almond meal
½ cup cranberries (or dried apricots, diced)
½ cup shredded unsweetened coconut
½ cup dairy-free chocolate chips (optional)
½ cup macadamia nuts
½ cup goji berries
½ cup pumpkin seeds (pepitas)
1 banana
1 teaspoon vanilla
Directions:
1 – Preheat oven to 350°F.
2 – Add all ingredients to a food processor and pulse until mixture sticks together.
3 – Make into balls (makes 16 golf ball size balls).
4 – Place on a parchment paper lined cookie sheet.
5 – Press cookies flat with another piece of parchment.
6 – Bake for 15–25 minutes (15 if you like soft, 25 if you like a little crunch).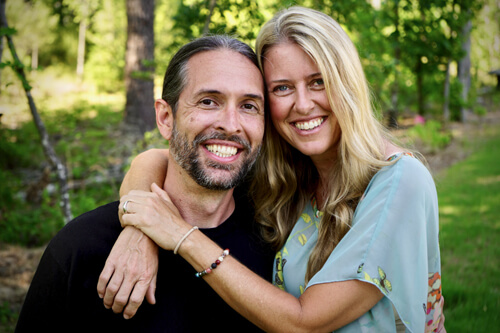 Jill Dalton & Jeffrey Dalton are the visionaries behind The Whole Food Plant Based Cooking Show, a YouTube channel and media platform. The couple knew, after making the switch to a whole food plant based diet and experiencing profound changes in their own health, they needed to share the power of a plant based diet with the world. Together over the past 5 years they have been creating the popular cooking show from their home kitchen in Cary, NC. The Dalton's original recipes, cookbooks, and courses have been used by millions of viewers the world over as they too make the switch to a plant based lifestyle. Jill hosts the show and shares her mastery for creating tasty and easy to prepare recipes that incorporate all of the leading research on plant based nutrition. Jeffrey works behind the scenes writing, designing, filming, producing, and supporting the technical aspects of the show.