Providing vegan alternatives to the sorts of delicious comfort foods that everyone craves, The Dirty Vegan Cookbook, Revised Edition by Catherine Gill makes it easier than ever to live the vegan lifestyle. Self-styled as "vegan junk food"–healthy vegan food that doesn't skimp on taste–The Dirty Vegan Cookbook is a celebration of all the amazing tastes and dishes available to those on vegan diets. Enjoy a recipe featured in the book below!
Some people like to get complicated with recipes like ratatouille, but not me. My approach has always been to create recipes and make dishes that taste fancy, while remaining simple to prepare and serve. With culinary shortcuts and by using certain easy techniques in vegan cooking, I am able to create complex flavors without getting too complicated in the kitchen. Let's face it: eating and savoring the food that you make, with your guests, is a much more enjoyable use of your time than spending way too many hours in food preparation. This ratatouille recipe tastes so flavorful, and better yet, it pretty much makes itself once you let it simmer. It is also one of those recipes that will fill your house with wonderful and delicious scents. Be careful—you might attract the whole neighborhood with this one!
Easy Ratatouille Stew
Serving Size: 6-8
Ingredients
3 tablespoons extra-virgin olive oil
7 garlic cloves, chopped
2 large onion, chopped
1 tablespoon sugar
¼ cup red wine
1 small green squash zucchini, peeled and cubed
5 small yellow squash zucchini, peeled and cubed
1 large eggplant, peeled and cubed
1 small red sweet bell pepper, chopped
1 small yellow sweet bell pepper, chopped
1 (6-ounce) can tomato paste
1 cup water
2 teaspoons dried parsley
1 teaspoon dried basil
½ teaspoon dried Italian seasoning
Salt and pepper, to taste
Directions
In a large stockpot, sauté garlic and onions in olive oil on low heat for 5 minutes, then stir in sugar and continue to caramelize on low heat, stirring occasionally until garlic and onions are translucent.
Deglaze pan with wine. Add the remaining ingredients to pan and mix thoroughly. Simmer on low heat for 1 hour, stirring occasionally, until all vegetables are tender and fully cooked. Serve with crusty French bread.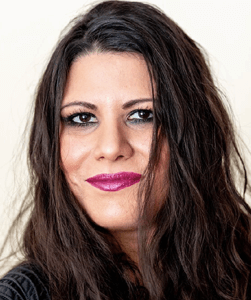 Catherine Gill is a writer, blogger, and holistic vegan chef who specializes in natural and health foods. She studied and found her passion in writing, literature, and social science in college. She runs the popular blog The Dirty Vegan since 2010, focusing on comfort-food-style vegan recipes that are fun, accessible, and healthy. She also ran Dirty Vegan Foods, a vegan bakery specializing in veganized versions of classic desserts. She has an active social media presence with over 28K followers on twitter (@TheDirtyVegan). She currently resides in New England with her husband, daughter, and rescue dog. She is the author of The Dirty Vegan Cookbook.