Scientists have shown the pathological link between inflammation and numerous chronic diseases. However, inflammation is not all bad. In fact, in some instances it's critical to our health and survival.
Acute, short term inflammation is a normal, healthy process within the body that helps protect us from infection, pathogens, and pollutants, and accelerates healing. The inflammatory response involves immune cells and blood vessels that work along with special molecules to eliminate damaged tissue and support the production of healthy new tissue. Think of the inflammation you've had around a wound or cut. The affected area becomes red, swollen, and painful, and the surrounding area may become stiff. After the critical work of inflammation is done, other special molecules are released to shut it down and return the body to its normal healthy state. That's an example of acute inflammation.
We encounter problems with inflammation when it is low-grade and chronic, meaning it persists beyond the need to heal an injury or to fight a pathogen. In this case, instead of being restorative, inflammation is injurious and can damage healthy cells, tissues, and organs and encourage various diseases.
For years researchers have highlighted the association between chronic inflammation and heart disease, cancer, and even mental health problems such as depression. Now, several large studies have shown an association between chronic inflammation and the risk of developing Alzheimer's.
With aging, greater inflammation is seen in the body and brain. This has been dubbed inflammaging, and biomarkers found in blood that are the signature of such inflammation are accurate predictors of impending health problems.
A troubling thing is that, unlike acute inflammation, chronic low-grade inflammation doesn't produce obvious signs of its presence so we may not even know it's happening. Clearly, chronic inflammation is something we should work to avoid. So how do we attenuate an unhealthful inflammatory response in our body?
There are several lifestyle choices that can help. Chief among them is choosing anti-inflammatory foods, getting sufficient quality sleep, and maintaining a healthy bodyweight. A diet that is chock-full of dark leafy greens and brightly colored fruits and vegetables is associated with lower levels of inflammation, partly because it helps maintain diversity in gut bacteria. We know that as excess body weight increases, so do levels of inflammation. This is because the visceral fat that accumulates around internal organs produces inflammatory compounds. Alcoholic beverages also increase levels of inflammation, first in the gut and then systemically, as does cigarette smoking.
Contrary to what one might expect, exercise is a powerful strategy for combating chronic inflammation. At least ten large studies have shown a lasting anti-inflammatory effect from regular moderate intensity exercise. While there may be an initial acute inflammatory response to exercise that results in sore muscles, once that has cleared, the long-term response is a suppression of inflammation.
A study from the UC San Diego School of Medicine found that just a 20-minute session of moderate intensity exercise resulted in an anti-inflammatory response in subjects. A research team at the University of Nottingham found that exercise specifically lowered levels of pro-inflammatory cytokine cells, boosted levels of a cannabis-like substance called endocannabinoids, that increased levels of gut microbes that make anti-inflammatory factors. Regular exercise also helps maintain a healthy bodyweight, which in turn results in less pro-inflammatory compounds being produced. Stephen Rao PhD, a neuropsychologist at the Cleveland Clinic's Lou Ruvo Center for Brain Health, has studied how exercise also targets brain inflammation, which may help protect against neurodegenerative diseases.
Whether you walk, run, cycle, or swim, the key is performing aerobic exercise that gets your heart rate elevated for a sustained period. If you are new to exercise, a simple, safe, and effective way to ease into aerobic activity is by walking briskly. Walking is a particularly good choice for people who are overweight, who have been sedentary, or who may have an orthopedic or other condition that limits activity. When performed at a brisk rate, walking can have a beneficial aerobic effect.
As a beginner, you can begin with a 10-minute walk a day for the first two weeks. In subsequent weeks, extend your daily walks by 5 minutes until you have reached 30 minutes, six days per week. If you are already somewhat active, then begin with 30-minute walks. At first choose a pace that you are comfortable with. Your goal should be to reach a pace that accelerates your breathing but still permits you to carry on a conversation comfortably.
There's no doubt chronic inflammation poses a serious risk to our health. Luckily, there are many lifestyle choices, including daily exercise, we can make to help keep it under control.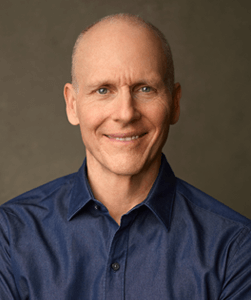 Joseph Keon is an investigative writer in the field of preventive medicine. He holds fitness expert certifications from both the Cooper Institute for Aerobics Research and the American Council on Exercise. In his work as a wellness consultant in the public and private sphere for over 20 years, Keon focused on chronic degenerative diseases and their relationship to modifiable lifestyle choices. He is a past member of the Board of Directors of the Wild Oats Wellness Foundation and Dr. Helen Caldicott's Nuclear Policy Research Institute as well as the Marin Health Council, an advisory to the Marin County Board of Supervisors. Keon is currently a member of the American College of Lifestyle Medicine. Keon is the author of The Alzheimer's Revolution as well as three other books including Whitewash: The Disturbing Truth about Cow's Milk and Your Health.