If there's one topic that is super hot right now it's collagen. Shelves in the supplement section of natural food stores are overflowing with new collagen supplements, promising to alleviate joint pain and combat aging skin. Some collagen brands also claim to help with leaky gut, support the immune system, and balance hormones. But are these claims true? And, before jumping to supplementation, can anything be done through food to prevent collagen break down and support collagen synthesis? The short answer is, yes!
First, let's start with some collagen groundwork.
What is collagen?
Collagen is the main protein in your body, protecting your organs, joints, and tendons, and supporting skin elasticity. It holds your bones and muscles together and maintains the lining of your gut. It's like the "glue" that holds everything together.
Twenty-nine different types of collagen have been identified. The various collagen types and the structures they form all serve the same purpose, to help tissues withstand stretching. Your body can naturally make collagen, however, collagen synthesis decreases as you age (hello achy joints, digestive issues and less supple skin).
Now what?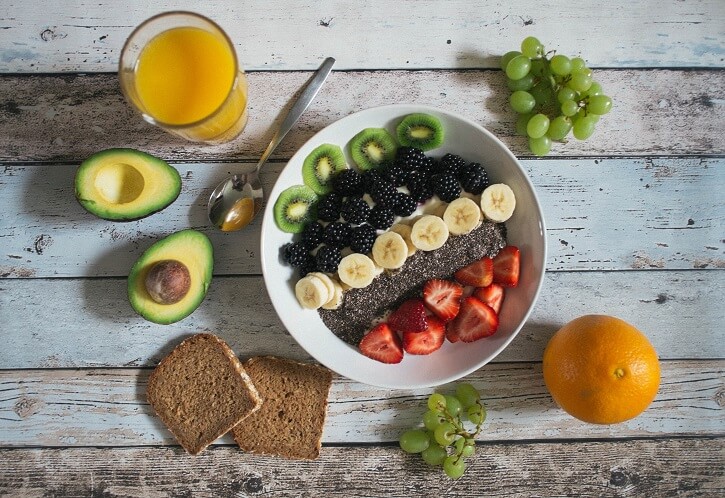 How to Build Collagen Naturally
If you want to assist your body in building collagen, the best way to do that is to eat a diet rich in a variety of plant-based foods (with a special nod to leafy greens). Your body produces collagen through adequate dietary consumption of protein combined with other nutrients including vitamin C, copper, zinc, iron, vitamin E and vitamin A, to name a few.
Below is a list of nutrients that support collagen production and where you can find them.
Plant-based foods have consistently shown to be the best weapon against cellular damage and inflammation. Filling your plate high with a variety of colorful plants will provide the necessary vitamins (vitamins C, E, and A) and minerals (copper, zinc and iron) to support the collagen currently in your body and help to build new collagen.
This article has been excerpted from Purely Planted. Visit website for more details (part one) plus additional posts on collagen (part two and part three).
Nichole Dandrea-Russert, MS, RDN, has been a registered dietitian nutritionist for 25 years, specializing in heart disease, diabetes, sports nutrition and women's health. For the past ten years, she has focused on plant-based lifestyles through inspiring and educating people about plant-based eating to optimize their health and the health of the planet. Nichole has been featured in Eating Well, Business Insider and Atlanta Journal Constitution. She is also a media spokesperson for The Weather Channel and local Atlanta television networks. A former triathlete and current yoga instructor, she shares her passion through her website Purely Planted. Nichole is the author of The Fiber Effect. She lives in Atlanta, GA with her husband.